So, a few years ago, on joecustoms.com, a site for making, well, custom action figure, there was a contest. Make a dio(rama), of anything.

I was working in safety at the time, so I did a cobra safety officer's office...funny right? It was nothing fancy, but I enjoyed it. I still have it on my shelf and looking at it over the past couple years was probably the impetus for wanting to build my kid a 1/18th town for his figures when he's a bit older.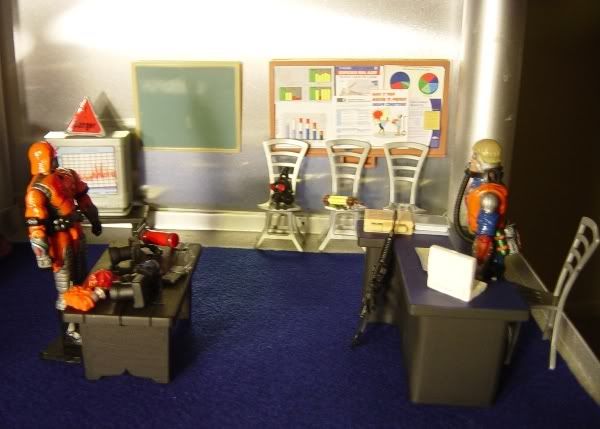 As you can see, a pretty basic office, but it has everything the guy would need.





and it had a few different viewing angles.


But the shelf I built it on had three levels....and I just couldn't let them go to waste. I turned the lower level into, what else, a barracks for the cobra troopers, :)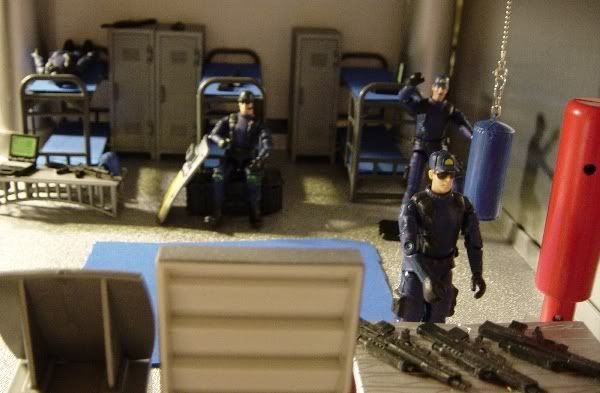 Of course, I took a little humor and put a park on top, maybe this is an underground lair...and why not have joes eating their lunch there?






So it was fun, more to follow....