So I'm working on this 1/18th scale town for my son. I don't want it to be a model, per se, but rather something he can play with when he's old enough to do that sort of thing. I am impressed by modern action figures, but their playsets are just zero fun. I don't think these need to be accurate, or even complete buildings, just little stepping stones for his imagination.

The first thing I've converted is the Brats HS, into a to be named later bank front. I might have to go back and build the rest of the bank, or I might leave it as is on the periphery of the town(it will be a 6' by 4' play area when complete.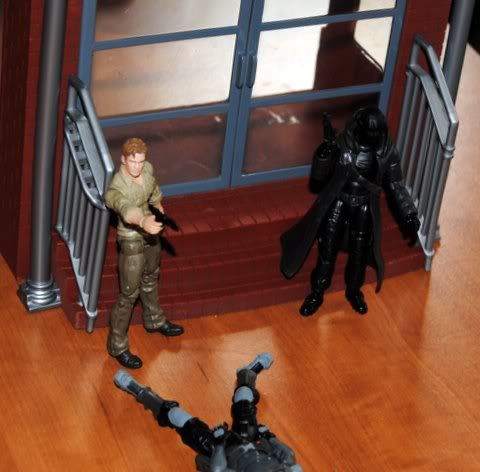 Pretty simple, right? Should hold up well, to boot. This is just the beginning, but I do hope to do more. I've challenged my pal Jay to do a similar project for his son, so hopefully, a little competition will motivate both of us.