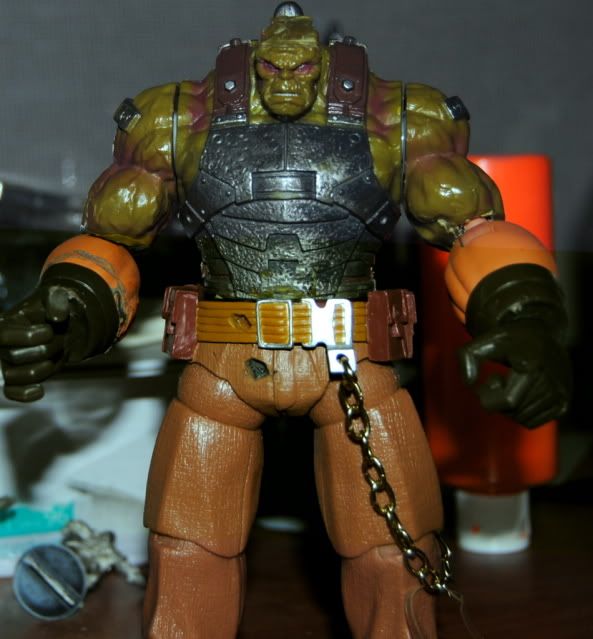 An idea I had a long time ago was to have Deadpool form a gang...mostly of other zeros and then to get into adventures.

This is figure number one, from back in '08, finally getting some love.

He needs some greenstuff on his lower arms to match up, a proper ork helmet and an ax, he should be fine after those fixes and soem lovely paint.